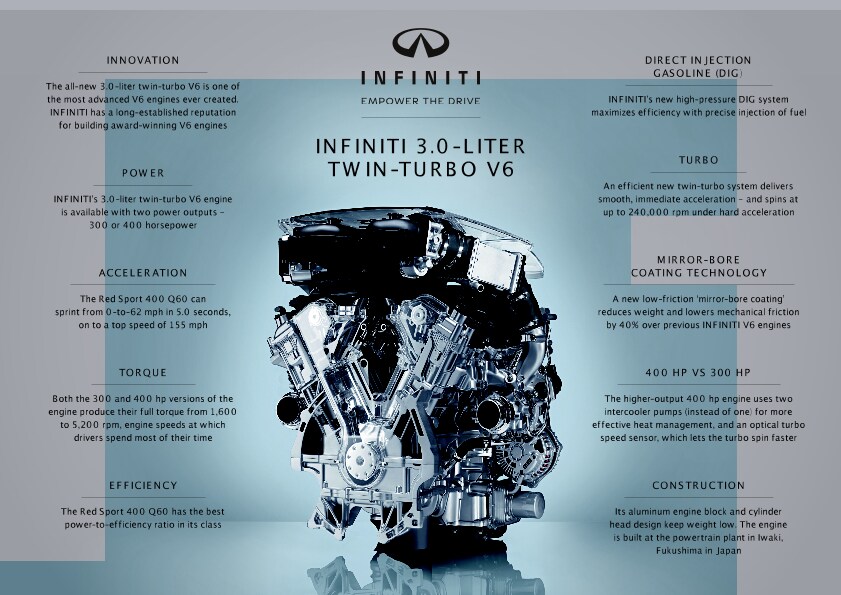 INFINITI's new 3.0-liter twin-turbo V6 engine was named to Wards 10 Best Engines list for 2017.
The new INFINITI powerplant was chosen from 40 new or significantly improved powertrains, alongside Wards 10 Best 2016 winners, in vehicles with a base price below $62,000 and available in the U.S.
The engine is available across the range of Q50 sports sedan models, as well as the recently introduced, all-new INFINITI Q60 sports coupe. The 3.0t engine is available in two configurations – 300 HP with 295 lb-ft torque, and in a high-performance option delivering 400 HP and 350 lb-ft torque.