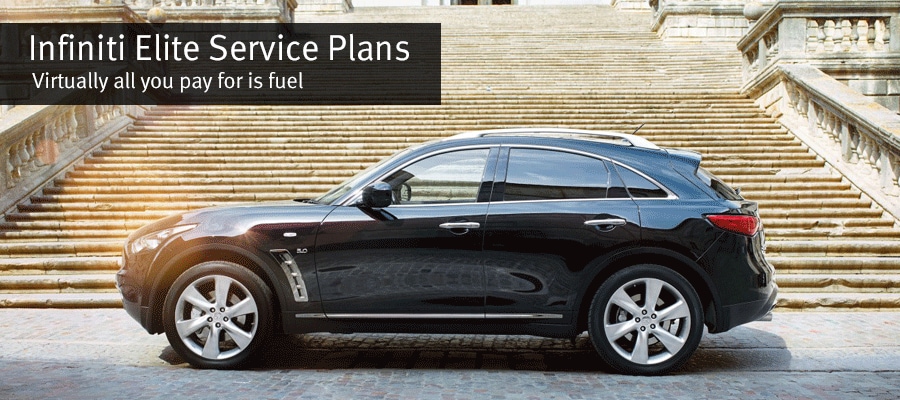 INFINITI Elite Lease Service Plans
Your decision to lease an INFINITI includes all the exclusive benefits that come with being an INFINITI driver.  Your INFINITI vehicle is designed to provide you with an incredible driving experience, and INFINITI Elite Plans can help ensure that experience remains worry-free.

By combining the INFINITI Elite Extended Protection Plan with the INFINITI Elite Prepaid Maintenance Plan into your monthly lease payment, you can enjoy total peace of mind knowing that you and your INFINITI are completely cared for during your lease term.  This also means that virtually all you pay for is fuel.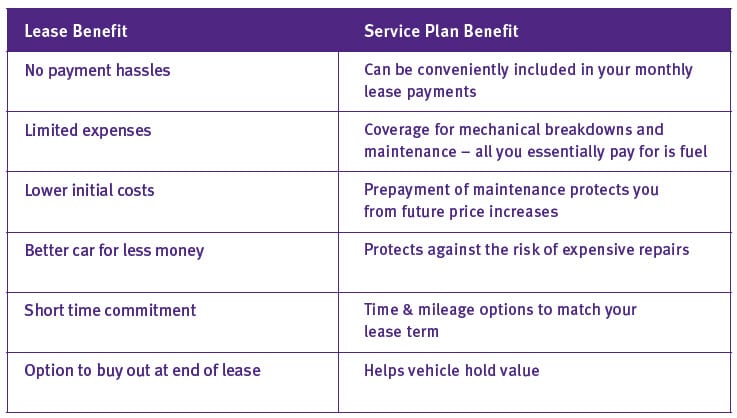 Unlimited Claims
With the INFINITI Elite Service Plans, there'snever a limit to your number of claims for covered repairs.

Genuine INFINITI Parts
The plan covers replacement parts* designed to keep your INFINITI vehicle running at its peak.

Alternate Transportation
If you need to arrange emergency transportation due to a mechanical breakdown caused by a covered component, you'll receive reimbursement from INFINITI up to $50 a day for a maximum of 5 days per service visit.
*Replacement of any part will be made with a new or remanufactured Genuine INFINITI or INFINITI-approved replacement part in use at the time of repair. The replacement part may differ from the original.