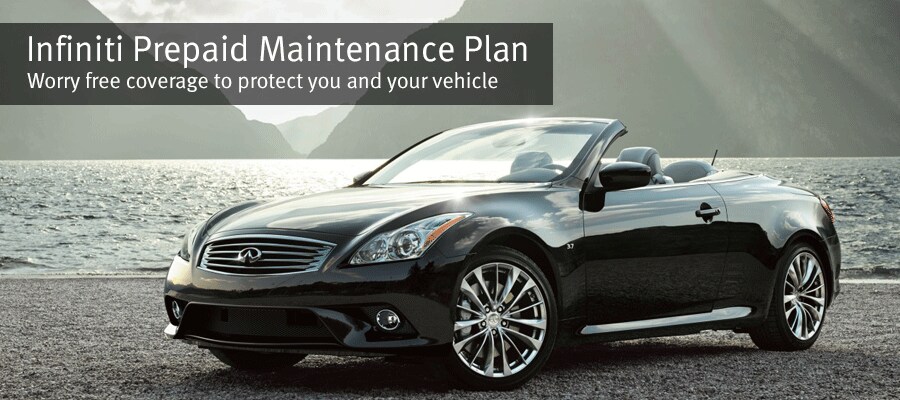 INFINITI Prepaid Maintenance Plan
By properly maintaining your INFINITI, you are protecting yourself against potentially costly future repair expenses. You are also helping to protect the environment, as a well-maintained vehicle consumes less fuel and has lower emissions. The Beaverton INFINITI Prepaid Maintenance Plan is designed to offer you the most convenient and affordable way to ensure that your INFINITI vehicle receives the service it deserves. Your New or Pre-Owned INFINITI's performance, longevity and resale value are better protected when your INFINITI is well maintained. Proper maintenance is also a requirement of warranty coverage and lease agreements.
Factory-Trained Technicians
An INFINITI-trained technician knows your INFINITI best, and can identify potential problems during regular maintenance that other service providers might miss.
Price Protection
Prepayment of maintenance ensures that you're protected from future parts and service price increases.
Genuine INFINITI Parts*
To help maintain your vehicle's reliability and value, Genuine INFINITI or INFINITI approved parts will be utilized for all covered replacements.
Affordable Flexibility
With a variety of time and mileage options and a range of service plans, you can choose the Prepaid Maintenance Plan that suits you and your driving habits best
Enhanced Resale Value
Properly maintained vehicles typically offer higher resale value.
Environmental Conscientiousness
A properly maintained vehicle emits fewer VOCs and achieves better gas mileage.
Intelligent
Follows the factory maintenance schedule in the INFINITI Service Maintenance Guide recommended by INFINITI
INFINITI Prepaid Maintenance Plan Options
The Beaverton INFINITI Maintenance Plan offers a variety of flexible plan and service levels so you can choose the plan that best suits your particular needs and individual driving habits.

Whether you purchased or leased your INFINITI, the convenience of prepaid maintenance means no out-of-pocket costs for covered services and ensures that you're protected from future price increases.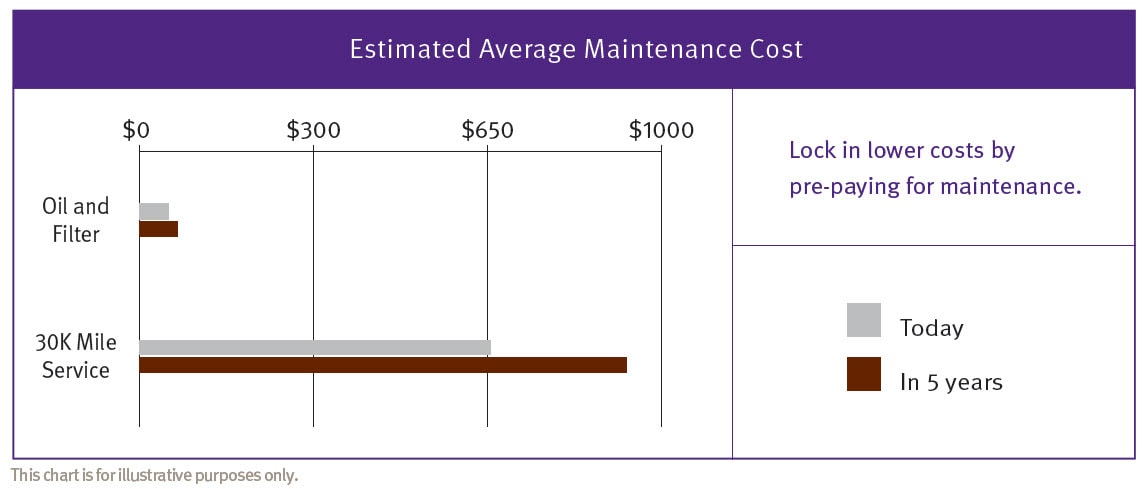 Our friendly and well trained Finance and Insurance Managers at Beaverton INFINITI strive to exceed your expectations by providing a purchase experience that surpasses all others. We provide long term protection for one of your most important investments, your INFINITI vehicle. Call 888-319-6583 today, to speak to one of our INFINITI Consultants regarding the purchase of an Beaverton INFINITI Extended Maintenance Plan that best helps you protect your investment.
*Replacement of any part will be made with a new or remanufactured Genuine INFINITI or INFINITI-approved replacement part in use at the time of repair. The replacement part may differ from the original. A nominal transfer fee may apply. For details, please refer to the IEPP Prepaid Maintenance Agreement or contact your local INFINITI retailer.