The INFINITI Q50 and the Lexus IS350 are natural competitors, but there are several features about the Q50 that make it rise above the competition. This is the difference between a car, and an INFINITI.
The Q50 is more intelligent than the Lexus IS.
With the INFINITI Safety Shield concept, the Q50 has more available advanced safety features than the competition.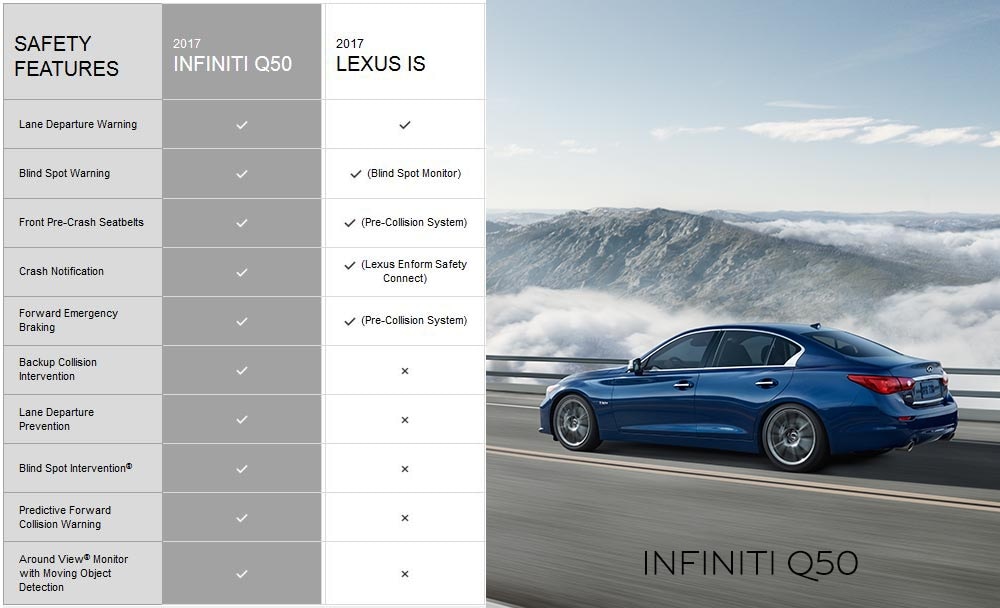 The Q50 gives you heightened visibility.
The Q50's available Around-View Monitor with Moving Object Detection gives you a top-down view of your car allowing you to see all sides rather than just what's behind you like in the IS350. Moving object detection alerts you of any objects that are close to the vehicle giving you confidence and better visibility when navigating into tight spaces.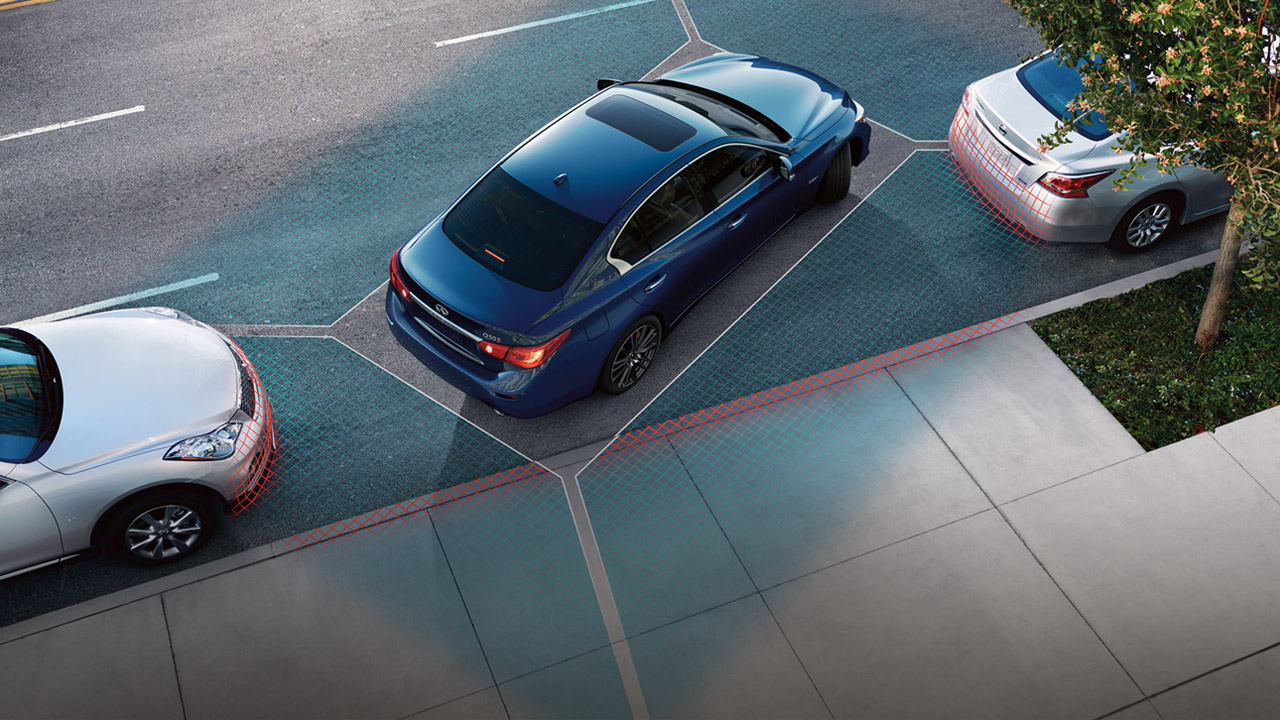 Direct Adaptive Steering
This world's first INFINITI technology gives you the best in control and allows you to configure steering weight and feel based on your preference. It will also adjust response automatically depending on road conditions and speed, which provides an enhanced and connected driving experience.

Elegant Interior
Voice controlled, smart phone compatible, and concierge included at a push of a button, the INFINITI Q50's interior is feature-rich and can be easily controlled without taking your eyes of the road or your hands off the wheel.
Predictive Forward Collision Warning
Don't just watch the car in front of you, watch the car in front of that one as well. Predictive forward Collision Warning looks ahead to alert you of any sudden changes that you might not see happening.