You guessed it. The QX30 and GLA are a result of a partnership between INFINITI and Mercedes-Benz.  They share the same chassis and drive-train, but differ greatly in handling, driving performance, and technology. So what are the main differences that you need to know? What sets one apart from the other? Read on to learn all about why the QX30 is the best parts of both companies put together into one car.
Drivetrain
With the QX30, INFINITI adopted the already proven 2.0 Turbo Inline 4-cylinder Mercedes engine and 7-speed dual clutch transmission, but they took it a step further. Both the engine and transmission for the QX30 have been completely retuned to provide a much more refined feel in performance and shifting than the GLA.
Handling
With INFINITI, you're always sure to get a vehicle that performs at the top of its class. The QX30 is no exception. INFINITI has rigorously tested and optimized the suspension on the QX30 to handle all types of driving behavior. They've pushed the boundaries to achieve the perfect blend of performance around a curve and comfort on the road.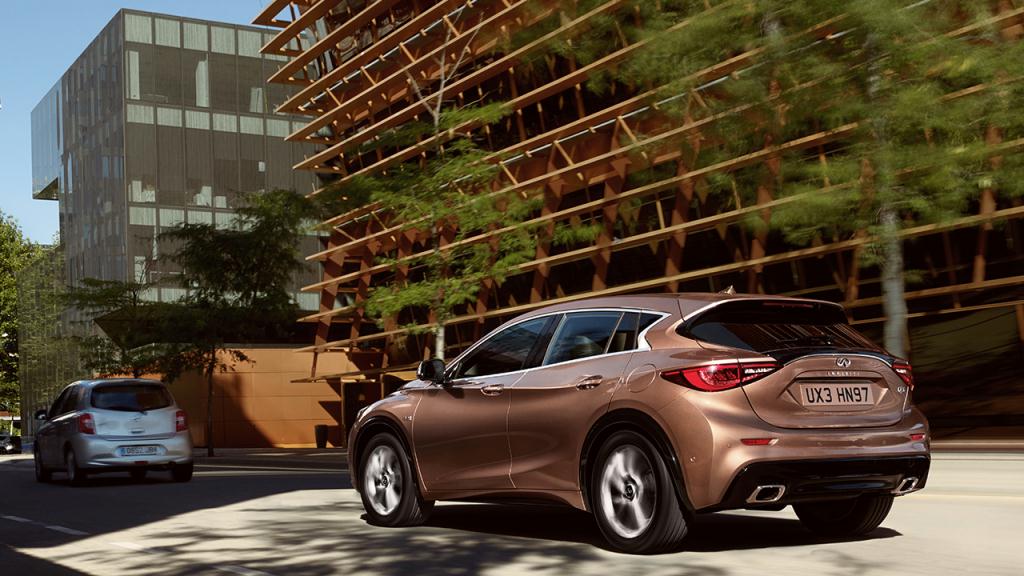 Technology
Among the many available technologies from INFINITI is the new Intelligent Park Assist, which takes control, using sensors placed all around the car, to safely guide you into your parking space making parallel parking downtown more stress free.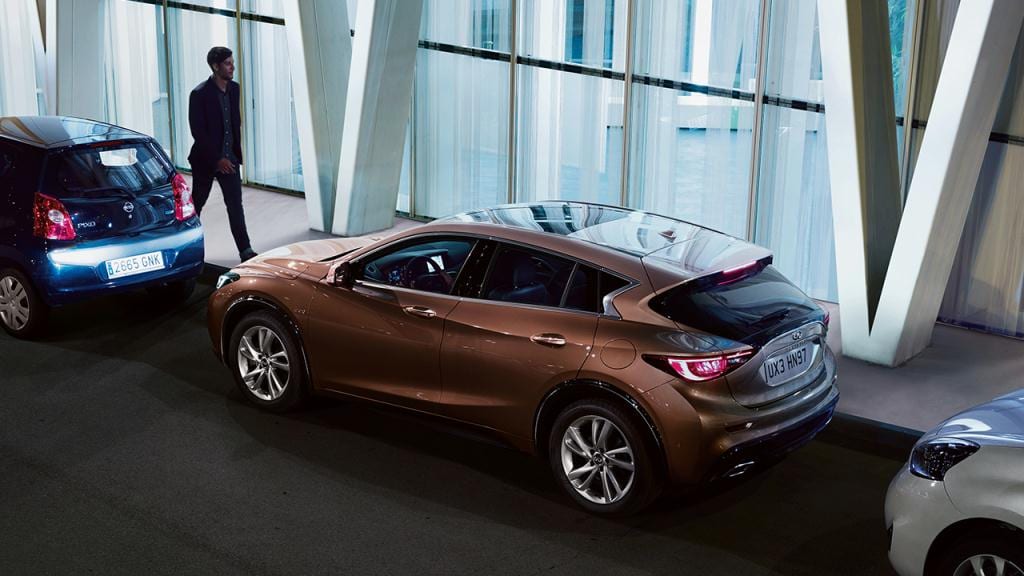 INFINITI InTouch
Your life is always moving, and the available INFINITI InTouch™ seamlessly brings your world into your car. Stay ahead and connected with text, email, your calendar, and your music. With the available InTouch Navigation, you get a nice 3D bird's eye view of the road ahead and a convenient guide through unfamiliar territory. Lane Guidance will also help escort you exactly where you need to be for exits and interchanges.

INFINITI Intelligent All-Wheel Drive (AWD)
The available AWD system monitors wheel-spin, throttle position and vehicle speed and sends up to 50% of the available power to the rear wheels for better traction in adverse conditions. When AWD is not required, 100% of the power goes to the front wheels to maximize efficiency.