2021 INFINITI Q60 Color Options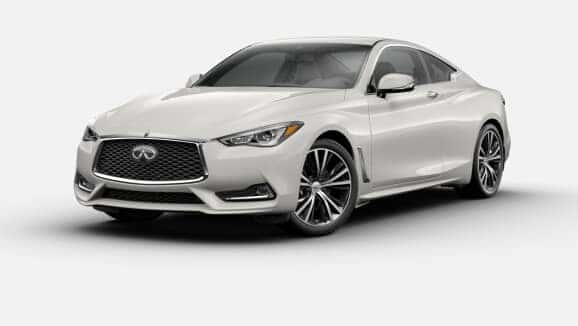 The 2021 INFINITI Q60 features five exterior color options to choose from:
Blue
Gray
White
Black
Red
The simple, solid coloring of the 2021 INFINITI Q60 allows the overall design and shape to shine on the road. Whether you choose a stealthy black color or a popping red, the Q60 is a head turner in every way.
The design of the Q60 expands past the exterior color and weaves performance in, allowing you to enjoy the scintillating combination every time you get behind the wheel.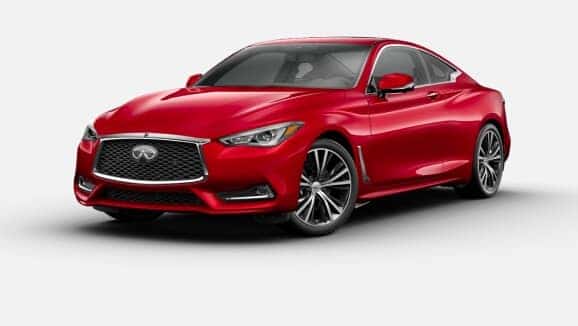 2021 INFINITI Q60 Design Highlights
Regardless of which color you choose, it's sure to complement the unique design of the INFINITI Q60. The low, wide and powerful stance of the Q60 is surrounded by curves, creases and flowing lines. Signature elements include eye-inspired headlights and a double-arch grille that scream classic INFINITI.
The low hood height provides an unobstructed view of the road, keeping your vision clear and confident. The available Adaptive Front lighting system turns the headlights as you turn the steering wheel, helping visibility even more at intersections and around curves.
The sports coupe also features Zero-Lift front and rear aerodynamics, designed to provide stability at high speed. The design also helps mitigate unforeseen aerodynamic effects to the vehicle's path. Getting caught in cross-wind situations could be scary, especially on a busy highway, but the Zero-Lift aerodynamic design offers plenty of assistance.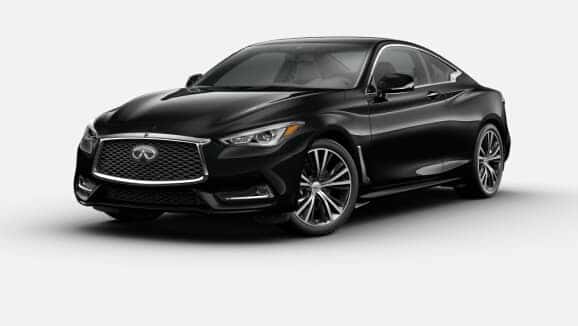 Shop for the Q60 at Our INFINITI Dealership Near Portland
Do you have your eye on a specific INFINITI Q60 color option? We don't blame you! If you're interested in the Q60, you can schedule a test drive with us at our dealership and if you have any questions about the Q60 or any of the other models we have in our new INFINITI inventory, you can always contact us at Beaverton INFINITI.