What are my INFINITI buying options?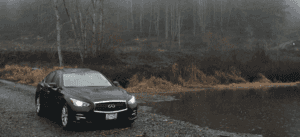 When it comes time to buy a new car, many people turn to financing in order to make the purchase. This is especially true when it comes to high-end vehicles like INFINITI. Luckily, there are a number of ways you can finance your new car through INFINITI. In this article, we will explore some of the options available to you so that you can make the best decision for your needs.
Buy or lease?
One of the first things to consider is whether you want to buy or lease your new car. If you buy a new INFINITI, you will have the option to finance through INFINITI finance at a variety of different terms. You will also have the option to put money down on the car, which can lower your monthly payments.
If you decide to lease your new car, you will still have the option to finance through INFINITI. However, you will be responsible for making monthly payments as well as any damages that occur to the car during the lease term. At the end of the lease, you will have the option to buy the car or return it to INFINITI.
Leasing a new INFINITI is a great option for those who want to enjoy the benefits of driving a new car every few years. When you lease, your payments will be lower than if you buy the car outright, and you won't have to worry about selling it later on.
What are the most popular INFINITI models?
Some of the top INFINITI models include the Q50, Q60, and Q70. If you're interested in leasing an INFINITI Q50, or any of the amazing INFINITI lineup, Beaverton INFINITI is a great place to start. We have a wide selection of vehicles to choose from, and we're always updating our inventory with the latest models. Our team is experienced in helping customers find the perfect car for their needs, and we're committed to providing the best possible service.
Contact us today to learn more about our financing options and how we can help you buy or lease a new INFINITI.