How Do I Connect My iPhone to my INFINITI?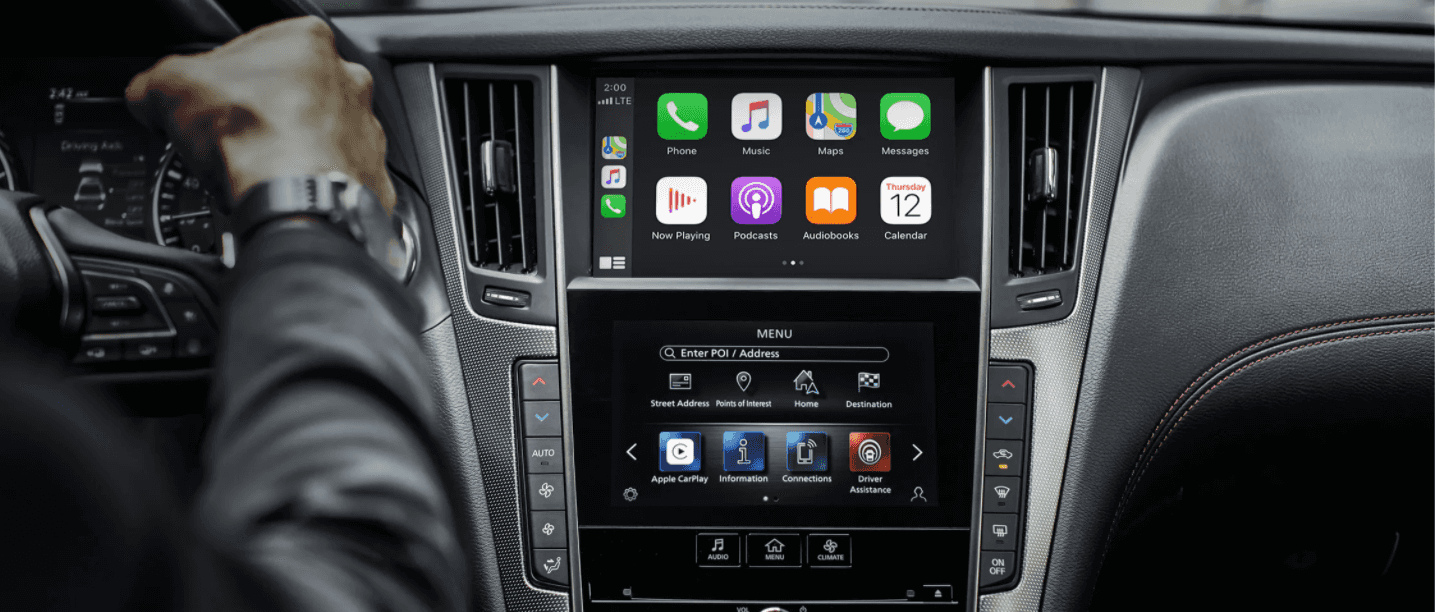 Our Beaverton INFINITI Service Center is here to help you get the most out of your INFINITI, which includes utilizing all the outstanding features and software. Whether you need navigation assistance or just want to play your favorite music, your INFINITI's ability to wirelessly connect to your iPhone is a vital aspect to your everyday commute.
Connect Your iPhone to Your INFINITI
If you own an iPhone and are looking to connect your device to your INFINITI, follow these easy steps and enjoy hands-free use:
Press the MENU button (below the lower display).
Touch the "Settings" key (on the lower display).
Touch "Phone/Mail".
Touch "Connect Device".
Touch "Add New (X/5 Free)".
Follow the instructions on the "Connect Device" screen. When a PIN appears on the screen, operate the Bluetooth® device to enter/confirm the PIN. And, for any Bluetooth® connectivity issues, reboot the mobile phone or device.
If you suspect that you may have a software issue with your Bluetooth connection, you can always visit our Beaverton INFINITI Service Center for assistance.
Utilize Apple CarPlay in Your INFINITI
Compatible with INFINITI and your iPhone, Apple CarPlay is your go-to software for using your device safely on the go. Apple CarPlay takes all the best on-the-go features your iPhone offers and makes them easily-accessible through your INFINITI's built-in display.
You can get directions, make calls, send and receive messages, as well as listen to music, all while completely focused on the road. Available via cord connection or wireless in some models, you can get the most out of your INFINITI and iPhone with Apple CarPlay.
Visit Our Beaverton INFINITI Service Center Today
If you're having an issue with connecting your iPhone to your INFINITI, schedule a service appointment with us at our service center. If you have any questions about your INFINITI's Bluetooth or Apple CarPlay compatibility, feel free to contact us at Beaverton INFINITI.