How Do I Set Up Apple CarPlay in my INFINITI QX50?
To set up Apple CarPlay in your INFINITI QX50, follow these simple steps:
Plug in your iPhone's charging cable into your QX50's USB port.
Plug in your iPhone.
A prompt will show up on the display asking whether you'd like to use Apple CarPlay. Touch yes.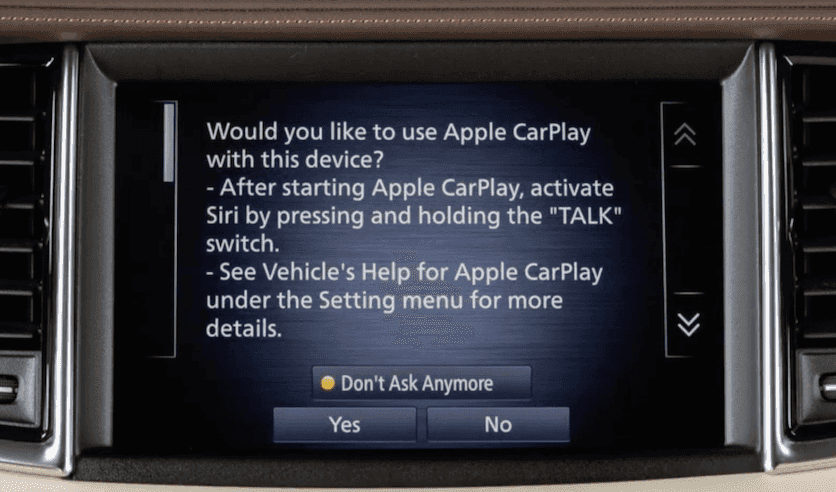 Voila – the INFINITI QX50 center display screen will change to a menu of available iPhone functions. Like your iPhone, touch an icon to access that function. To return to the Apple CarPlay main menu, touch the home icon in the bottom-left part of the screen.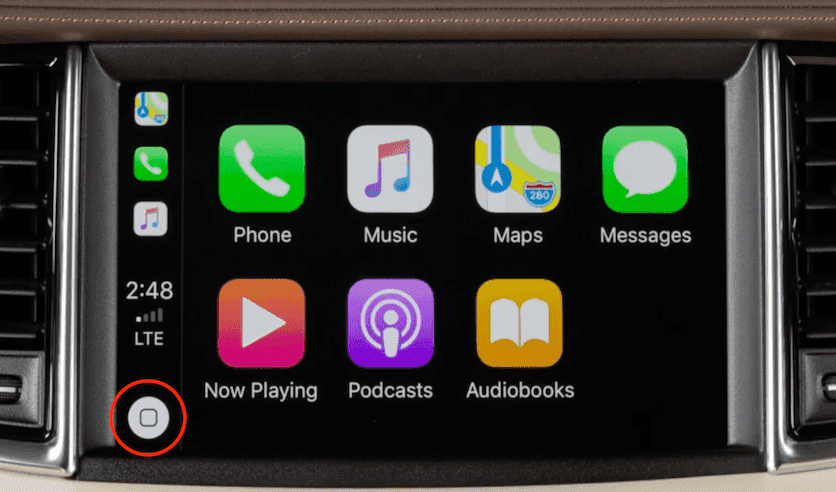 How Do I Return To Normal Menus From Apple CarPlay in my INFINITI QX50?
To return to normal functions on the center display, press the menu button. To go back to the Apple CarPlay screen, touch the Apple CarPlay icon in the launch bar. Alternatively, you can touch the Information icon, then the Apps icon, and launch Apple CarPlay from there.
How Do I Activate Siri Through Apple CarPlay in my INFINITI QX50?
There are two ways to activate Siri in the INFINITI QX50. You can either press and hold the talk button on the steering wheel or touch and hold the home icon on the Apple CarPlay screen. Using these same points, you can also exit Siri.
How Can I Automatically Start Apple CarPlay in My INFINITI QX50?
From the display menu, you can configure your INFINITI QX50 to automatically start Apple CarPlay each time you plug in your iPhone.
To do this:
Press the menu button
Go to Settings
Go to Connections
Go to Devices
Hit the "Information" icon next to your iPhone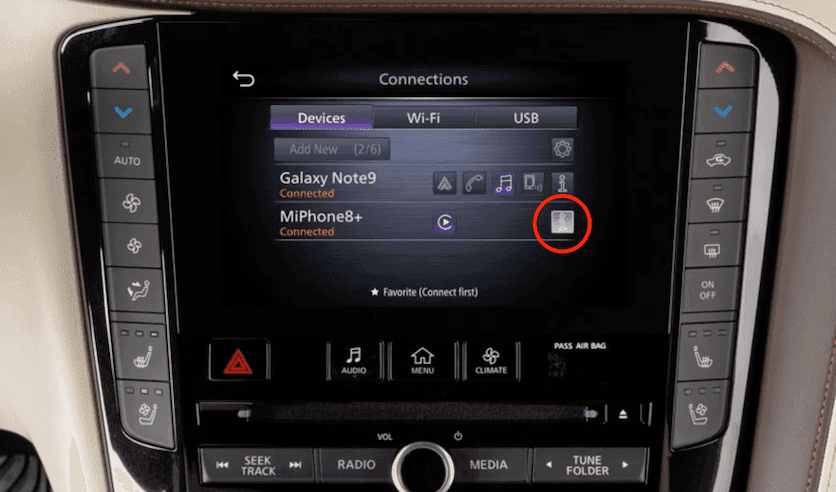 Go to Smartphone Projection
Use Start-up Options to set Apple CarPlay to Auto, Ask Every Time, or Never Start
From this menu, you can also select Vehicle's Help for Apple CarPlay for a list of helpful tips.
Take Advantage of Apple CarPlay When Buying or Leasing A New INFINITI From Our Portland Dealership
If you're looking to elevate your drive with Apple CarPlay, look no further than our new INFINITI inventory of luxury cars and SUVs.
Have any questions about Apple CarPlay in your INFINITI QX50? Contact us at Beaverton INFINITI: Portland's only INFINITI dealer.