We Service All Makes and Models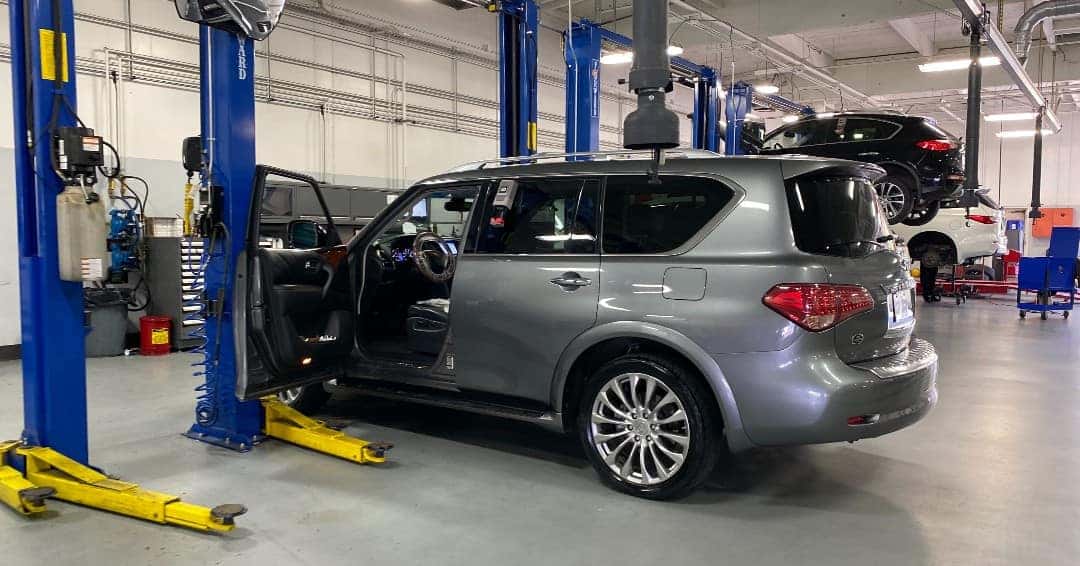 Beaverton drivers can look to us for any automotive issues, even if their car, truck or SUV is not an INFINITI. At Beaverton INFINITI, we service all makes and models to ensure that individuals in the Beaverton and Portland community maximize their vehicle's performance.
Rather than bending over backwards to find a service center to match your vehicle's brand, you can trust our high-quality service center to do right by you, regardless of make or model.
Schedule Service Service Center Contact Us
Oil Changes
Oil changes are inevitable as an auto-owner, and we're here to help. The frequency of an oil change will depend on your make and model, but you can always refer to our INFINITI oil and filter change page for an estimate.
Brake Service
Brakes are one of the most important parts of your vehicle, and our service center can improve their durability and effectiveness if you're having issues with them. For more information, you can visit our brakes and service page on our website.
Battery Inspection
Dead batteries seem to come at the most inconvenient times, but our service center can help you avoid those scenarios by making sure your battery is good to go. Our battery diagnostic and replacement service is top-notch, and we can get you ahead of the curve before your battery dies out on you.
Wiper Blades and Fluid Replacement
Your wiper blades and fluid should be in good condition all year round, but they're even more important in the colder months. Make sure your wiper fluid doesn't run out and your windshield wipers are working properly at our service center.
Tire Alignment, Rotation & Replacement
You aren't getting very far without working tires, and we can get all your issues squared away at our service center. Our service team has plenty of experience with different tires, making our versatility a major tool in any tire issues for your vehicle. You can visit our tire alignment page for more information.
We Do It All at Our Beaverton Service Center
If your car needs to be checked out or worked on, you can schedule a service appointment with us at our service center. If you have any questions, feel free to contact us at Beaverton INFINITI.