What is the Difference Between Used and Certified Pre-Owned?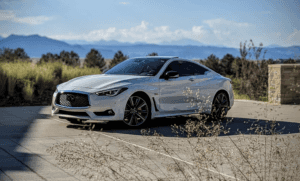 Car buying terminology can be a bit confusing when you're walking through a lot trying to find the best vehicle to fit your lifestyle. In recent years, certified preowned vehicles (CPO) have become a very popular choice for those looking for a budget-friendly and reliable vehicle. You might be wondering what the main differences are between used and certified pre-owned vehicles, and if so, you've come to the right place!
A CPO vehicle is a late-model used car that has gone through a thorough inspection and reconditioning and has been given a factory-backed limited warranty. CPO vehicles often include an extended warranty, a limited warranty, and a variety of auto service perks and customer benefits, such as roadside assistance. Used vehicles, in most cases, only offer the remainder of the factory warranty if the warranty is still in effect and fully transferable.
Why are Certified Pre-Owned Cars Becoming so Popular?
There is always a risk when it comes to buying a preowned car, but one reason certified preowned cars are becoming so popular is because of the security blanket that the inspection process and warranties provide. Drivers will feel good knowing that if any type of engine malfunction occurs within a certain time frame or mileage, they will be covered under their warranty.
Certified preowned vehicles also generally come with a full history report detailing everything from the previous owners to service records. This is extremely beneficial when it comes to making an informed decision about your purchase. There are a handful of additional benefits involved with Beaverton INFINITI's CPO program including complimentary first-year maintenance and so much more.
If you're still undecided about certified preowned vs used, the best way to make a decision is by doing your research. Compare different models, prices, and features to find the car that's right for you, and keep in mind that mileage, model year, and previous servicing records may affect the condition of the preowned vehicle.
Shop Certified Pre-Owned at Beaverton INFINITI
Beaverton INFINITI in Portland has a wide selection of certified preowned INFINITIs that have gone through our thorough inspection process. We also offer exclusive certified preowned deals and specials, so be sure to check our website frequently! Our certified preowned INFINITIs come with a variety of perks and benefits, such as roadside assistance, so you can rest assured that you're getting a quality vehicle. Visit us and test drive a certified pre-owned today!