What We Know About the 2021 INFINITI QX60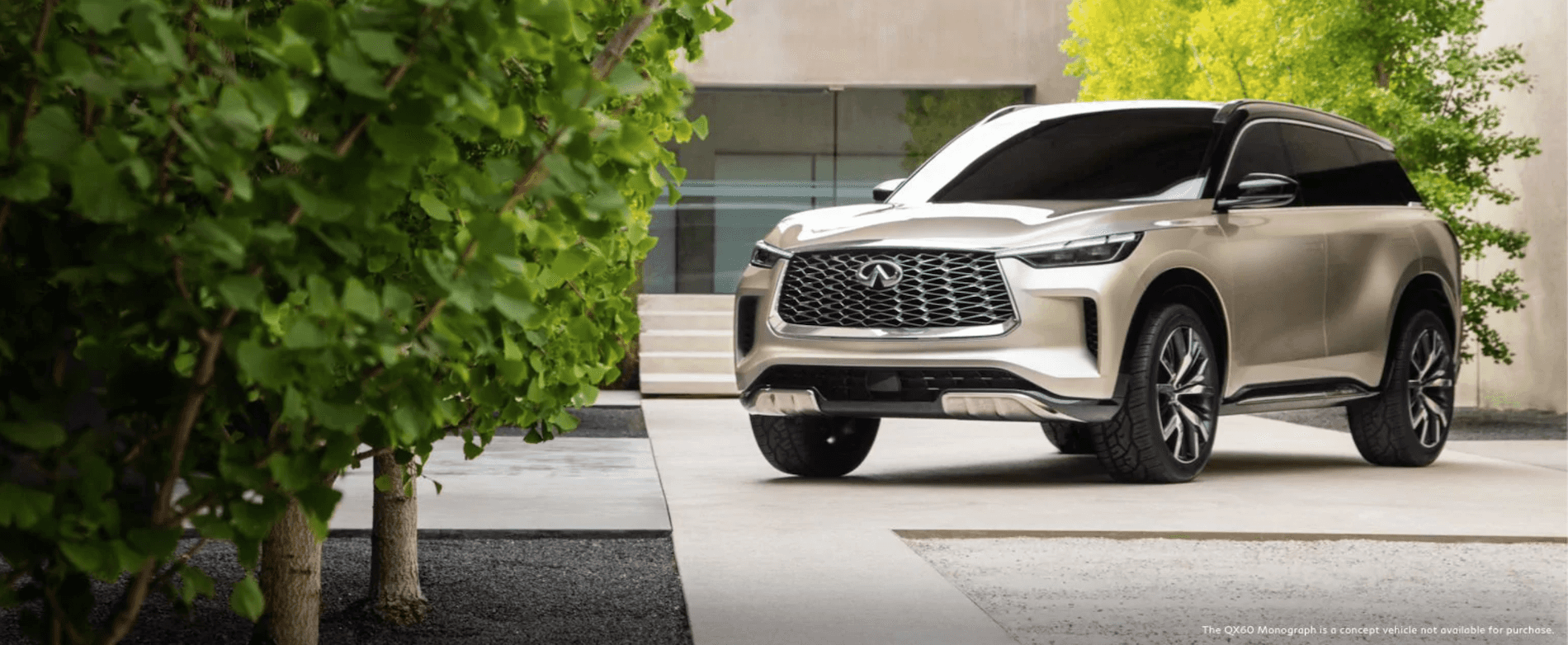 Though 2021 has arrived, there are not a lot of details regarding the brand new INFINITI QX60. Some details have been shared here and there, and Beaverton INFINITI is here to put them together and share what we know about the 2021 INFINITI QX60 so far.
Re-Design
The INFINITI QX60 Monograph straight from INFINITI's website will show the "sleek, wide stance and bold posture" that is envisioned for future QX60 models. The model is aimed toward families with three-row seating, High Beam Assist, and with the model's victory of IIHS Top Safety Pick Assist, shoppers can have confidence any time they get behind the wheel of the QX60.
Powertrains and Premium Cabin
Though details have not been shared by INFINITI, the interior and powertrains simply cannot be left without major upgrades. Not because previous models have sorely needed them, but with a "full redesign" being the expectation, we can assume the QX60 will also receive performance boosts and interior amenities that we may not have ever seen in an INFINITI model before.
2021 Could Be 2022
The 2021 INFINITI QX60 could take longer than expected to debut, possibly until the next calendar year. We are as excited as anyone to have the redesigned QX60 in our new INFINITI inventory, but the rollout could be delayed for a good chunk of time.
Shop for the 2021 INFINITI QX60 at our Beaverton Dealership
Our fingers are crossed that we see the brand new, redesigned INFINITI QX60 at our Beaverton dealership sooner rather than later, and when we do, we'll be sure to notify you. Stay in the loop regarding the QX60 and other INFINITI models with our Beaverton INFINITI blog.
You can check out our new INFINITI lease and finance offers ahead of the new QX60 release, and if you have any questions about the 2021 QX60, feel free to contact us at Beaverton INFINITI.