Which INFINITI SUVs Have a 3rd Row?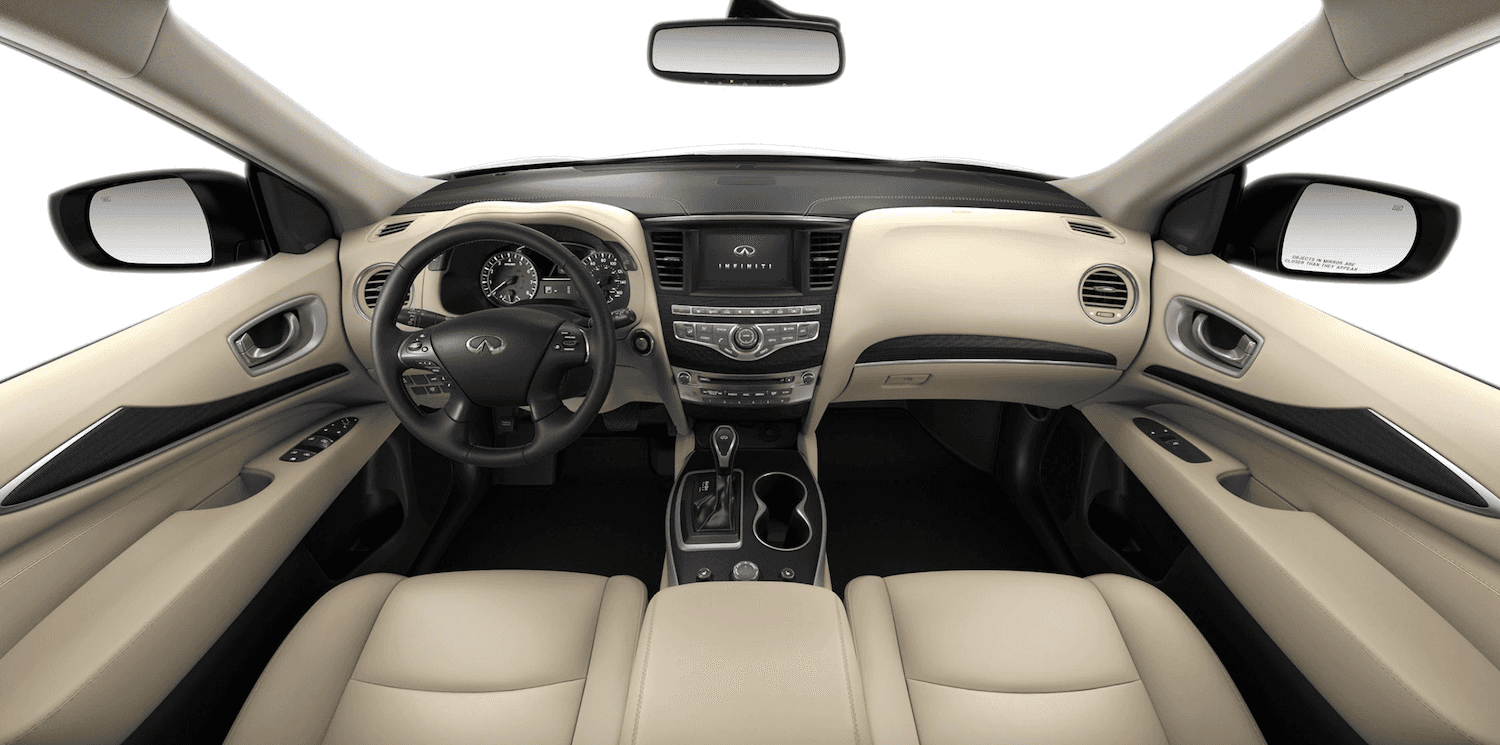 Which INFINITI SUVs Have Third-Row Seating?
There are currently two INFINITI SUVs that have third-row seating: the QX60 and QX80.
The QX60 seats up to seven while the QX80 seats up to eight, but both luxury SUVs make comfort a major factor, providing a spacious interior and easy access to reach row. The QX60 hangs its hat on adaptability, with each row being foldable for extra cargo.
Meanwhile, each row in the QX80 has a headline feature: the first row is highlighted by seat memory and personalized settings for the driver's seat, steering wheel and side-view mirrors, the second row features an easy access button for the third row, and the third row features the available split bench seat that gets the QX80 to its eight-passenger capability.
2021 INFINITI SUVs: Comfort as a Common Thread
The QX60 and QX80 may differ in the amount of maximum capacity available, but both INFINITI models share a commonality in comfort. The QX60's leather seating is highlighted by the craftsmanship featuring dynamic lines of the Graphite Weave trim and optional Maple or Dark Silver Wood accents.
The QX80 boasts leather-appointed seats that are treated to provide the softest touch and breathability for the warmth or cold. Heated first-row seats feature power adjustments and available cooling while the second row comes with optional heating and a whole lot of legroom. The third row's contoured shape inspired by power-reclined seats complete the QX80's front-to-back passenger comfort all throughout the vehicle.
Whichever third-row-capable INFINITI you opt for, you're guaranteed top-of-the-line comfort and plenty of luxurious customization options, giving you an experience that you can only find in an INFINITI.
Shop for the INFINITI QX60 & QX80 at Our Dealership Today
If you're interested in the QX60, QX80 or any other INFINITI model, schedule a test drive with us at our Portland, OR area dealership. If you have any questions on any INFINITI or the services we provide, feel free to contact us at Beaverton INFINITI. Beaverton INFINITI is Oregon's sole INFINITI dealership, serving drivers throughout the greater Portland area, Beaverton, Hillsboro, and beyond.