5 Benefits of Buying a Pre-Owned Luxury Vehicle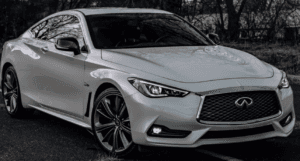 When you buy a pre-owned luxury vehicle from Beaverton INFINITI, you can enjoy a variety of benefits.
Top Five Reasons to Consider Buying a Used Luxury Car:
1) Affordability: One of the biggest benefits of buying a used luxury car is that you can often get a better deal than if you were to purchase the same car new. Not only are used cars typically more affordable than their brand-new counterparts, but you can also take advantage of special financing deals and incentives that may be available.
2) Depreciation: Another big benefit of buying a used luxury car is that you can avoid the depreciation that occurs when a car is driven off the dealer's lot. A new car can lose up to 20% of its value in the first year, and this depreciation can continue for several years. By buying a used car, you can avoid this initial drop in value.
3) Variety: When you shop for a used luxury car, you'll have a much wider selection to choose from than if you were shopping for a new car. This is because there are many more used cars on the market than new cars. You'll be able to find the perfect used car to fit your needs and budget.
4) Warranty: Many used luxury cars come with a manufacturer's warranty, which can give you peace of mind and help you save money on repairs.
5) Less Hassle: Buying a used car is often much less hassle than buying a new car. You won't have to worry about negotiating a price or haggling with salespeople. You can simply find the perfect used car and buy it without all the stress.
Which Pre-owned INFINITI is Best?
A pre-owned INFINITI QX80 is a great choice for luxury SUV shoppers looking for a deal. With its stylish design and comfortable interior, the QX80 is sure to impress. Maybe the INFINITI Q60 is more your vibe? The Q60 is definitely worth considering if you're searching for a pre-owned luxury vehicle that will get people talking. With its sleek design and powerful engine, the Q60 is a great choice for luxury performance enthusiasts.
So if a used luxury car is on your mind, Beaverton INFINITI is the perfect place to shop. We have a wide selection of used luxury cars to choose from, and our knowledgeable sales staff can help you find the perfect car for your needs. Contact us today to learn more about our used luxury cars and take advantage of our great deals.