What makes an INFINITI unique?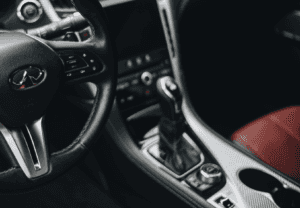 If you're looking for a luxurious SUV, the INFINITI brand should be at the top of your list. With models that are sleek in design, your INFINITI is sure to turn heads as soon as you drive off the lot. So what makes an INFINITI so special? Here are just a few of the features that set them apart from other luxury brands.
Engine
First, INFINITI's come with a variety of different engines to choose from. While many SUVs only offer V6 options, INFINITI also offers a VC-turbo engine in some of their newer models. This gives you more power and performance when you need it.
Interior
Next, INFINITI's are known for their stylish interiors. With leather seats and wood grain accents, these SUVs look as good on the inside as they do on the outside. And if you want an even more luxurious feel, you can opt for an INFINITI with a sunroof. You might even decide to go with a red interior, which is one of the brand's most desired features.
3rd Row Option
Another one of our favorite things about INFINITI is that they have the option of a 3rd row – something that's not always standard in luxury SUVs. This gives you more space for passengers or cargo, and it's a great feature to have if you have a large group of friends or family with you as it fits up to 7 people.
Technology Features
Finally, INFINITI's come with all the latest tech features to keep you connected and entertained on the road. From Bluetooth to navigation, you'll have everything you need at your fingertips. So if you're looking for a luxury SUV that has it all, an INFINITI should be at the top of your list.
Visit Beaverton INFINITI today to test drive one for yourself.