INFINITI 3.0 Twin-Turbo V6 Named one of Wards "10 Best Engines" of 2018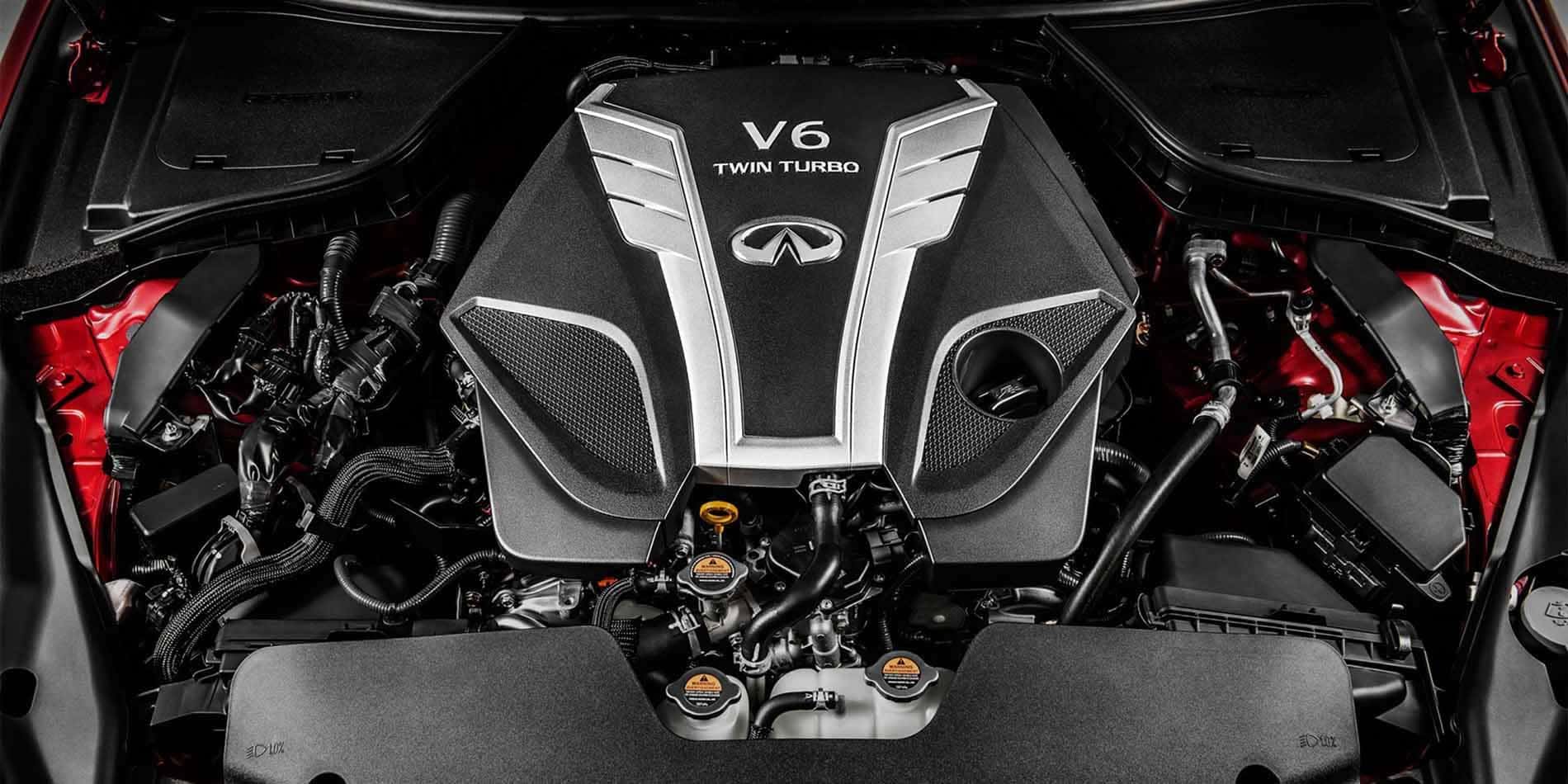 For the second year in a row INFINITI's 3.0-liter twin-turbo V6 engine has been named to the WARDS 10 Best Engines list.
The VR-series engine, which was tested by the WardsAuto editors as offered in the INFINITI Q50 Red Sport 400, is available across the range of Q50 sports sedan models, as well as the INFINITI Q60 sports coupe.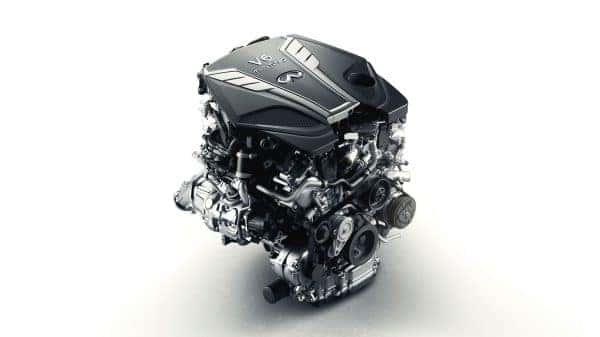 This twin-turbo system enables smooth and immediate response under acceleration, ample power and also boasts direct injection gasoline (DIG) fueling system and lightweight aluminum construction.The VR-series 3.0-liter Twin-Turbo V6 engine is available in two configurations:
300 horsepower version with 295 lb-ft of torque
high-performance option with 400 horsepower and 350 lb-ft of torque
Hear the VR-series 3.0L twin-turbo engine perform and see how its twin turbochargers produce high-performance while improving fuel-efficiency 6.7 percent over the 3.7 L V6 previously available in the Q50 and Q60.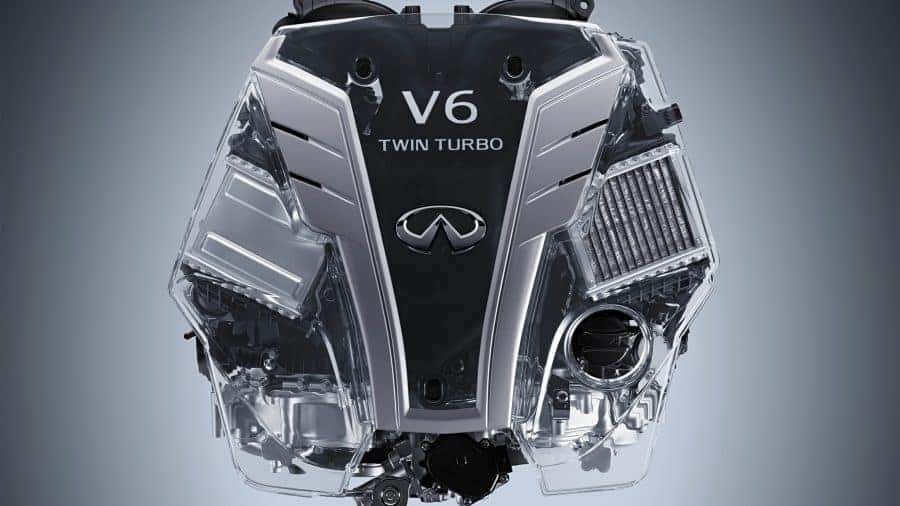 Innovation
The two-time Wards's 10 Best Engine List 3.0-liter twin-turbo V6 engine only serves to enhance INFINITI's-reputation for building award-winning V6 engines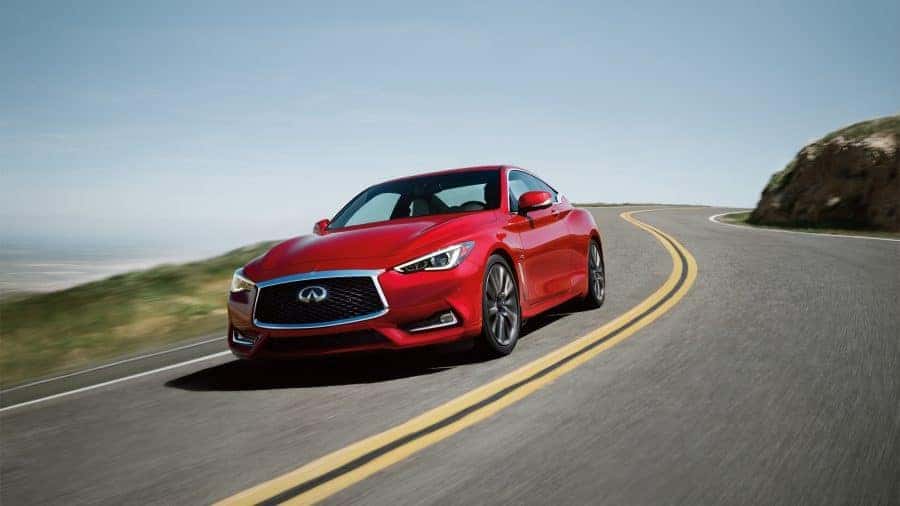 Torque
Both the 300 and 400 hp versions of the engine produce their full torque from 1,600 to 5,200 rpm, engine speeds at which drivers spend most of their time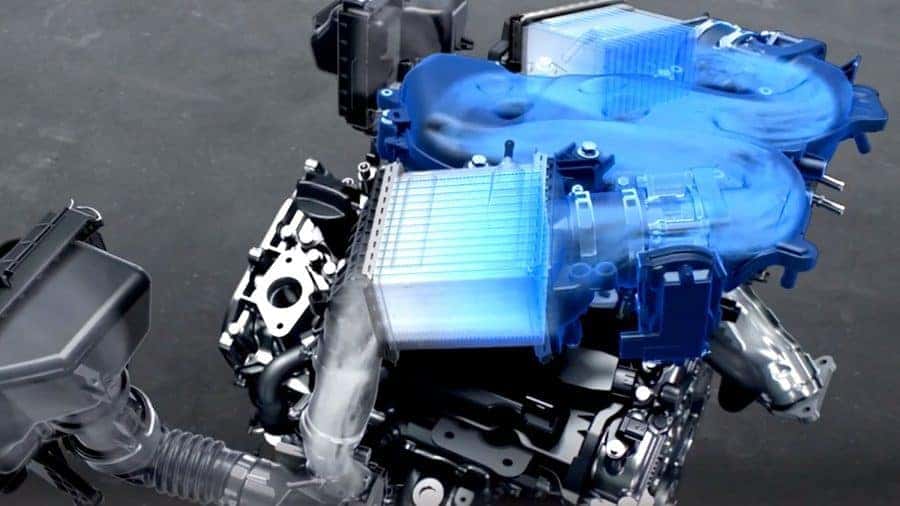 Turbo
An efficient new twin-turbo system delivers smooth, immediate acceleration – and spins at up to 240,000 rpm under hard acceleration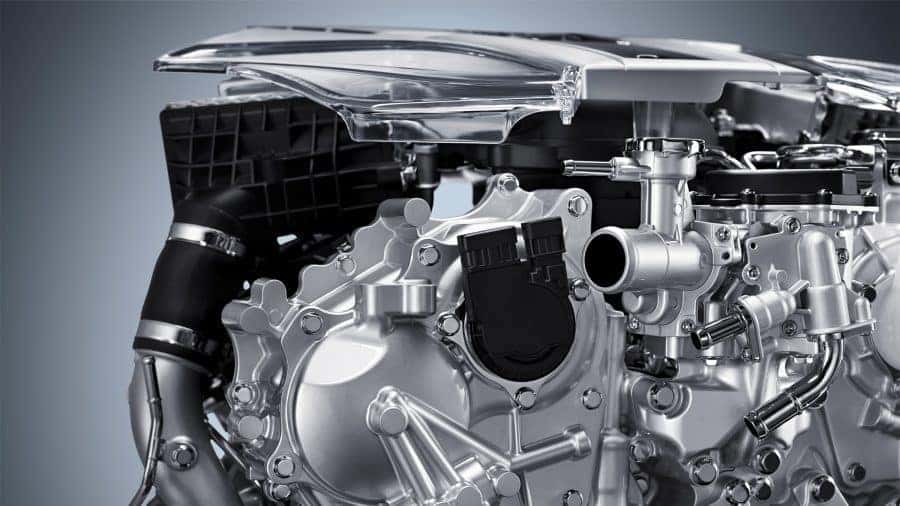 Construction
Its aluminum engine block and cylinder head design keep weight low. The engine is built at the powertrain plant in Iwaki, Fukushima in Japan
The INFINITI 3.0 Twin-Turbo V6 Equipped Q50 Sedan And Q60 Coupe
This powerful, technologically advanced engine is available in the Q50 Sedan and the Q60 Coupe. Whether you desire a stylish four-door sedan or a head-turning coupe, INFINITI's focus on luxury and performance are found in abundance in each.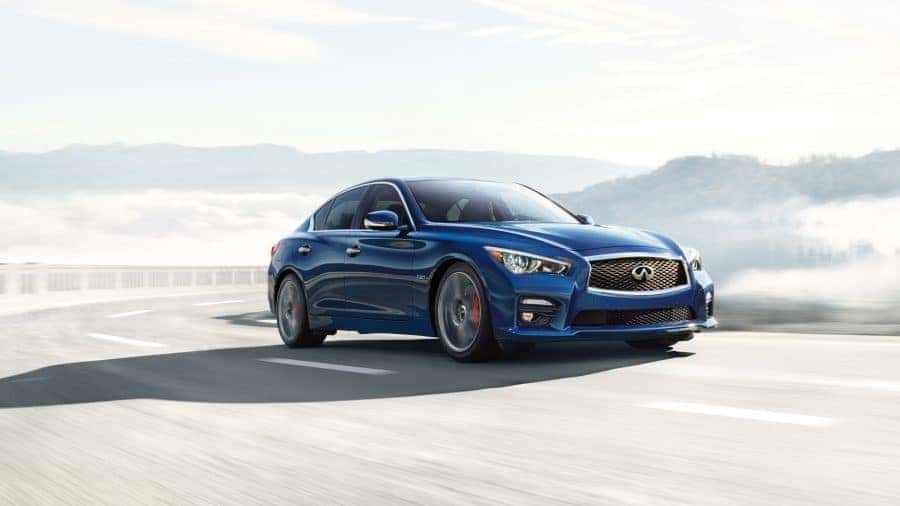 The Q50 Sedan
Empower your drive with the available twin-turbo engine, a sophisticated interior and available INFINITI First Technologies including Predictive Forward Collision Warning.
SHOP Q50 INVENTORY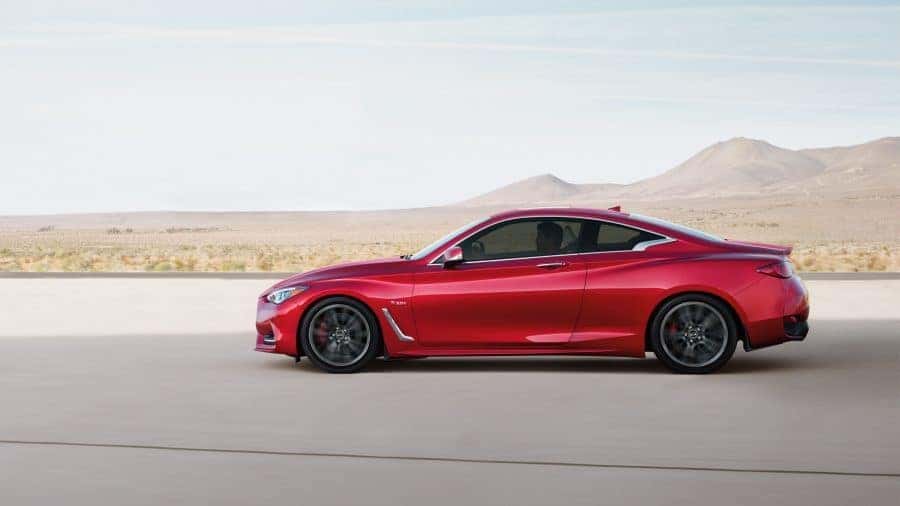 The Q60 Coupe
The INFINITI Coupe has made a triumphant return with this two-door marvel featuring available Direct Adaptive Steering®️ and Dynamic Digital Suspension.
SHOP Q60 INVENTORY
About The WardsAuto 10 Best Engine List
2018 marks the 24th consecutive year that WardsAuto has compiled its 10 Best Engines list. The INFINITI 3.0-liter twin-turbo V6 engine was selected to the prestigious list from 30 new or significantly improved powertrains. Only vehicles with a base price below $62,000 available in the U.S. are eligible for consideration.