INFINITI 3.0L V6 Twin-Turbo Engine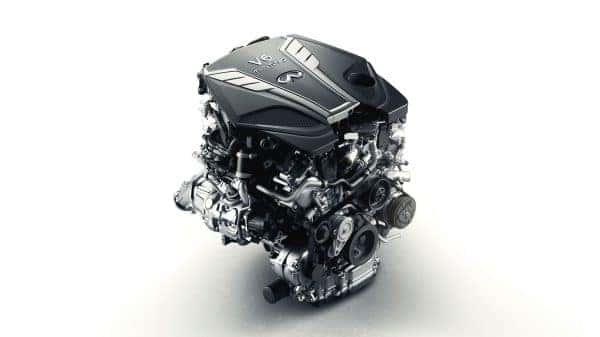 INFINITI's new compact, lightweight 3.0-liter V6 twin-turbo engine is the most advanced V6 engine that the brand has ever offered, striking an ideal balance between drivability, efficiency, and performance.
The 3.0-liter V6 twin-turbo is an all-new engine from the new and exclusive VR-series powertrain family, born out of the brand's longstanding heritage of V6 powertrain production. The new engine has been engineered to empower the driver and offer increased power and torque and higher levels of efficiency than any comparable predecessors from the company.
New V6 engine to enter production in 2016
The all-new 3.0-liter twin-turbo V6 engine is due to enter production during 2016 and will be manufactured at the powertrain plant in Iwaki, Fukushima, Japan. The first application of the engine family will be in the 2016 INFINITI Q50 sports sedan, which will be in INFINITI showrooms in North America beginning in late winter.