INFINITI HAS RANKED "HIGHEST IN CUSTOMER SATISFACTION WITH DEALER SERVICE AMONG LUXURY BRANDS"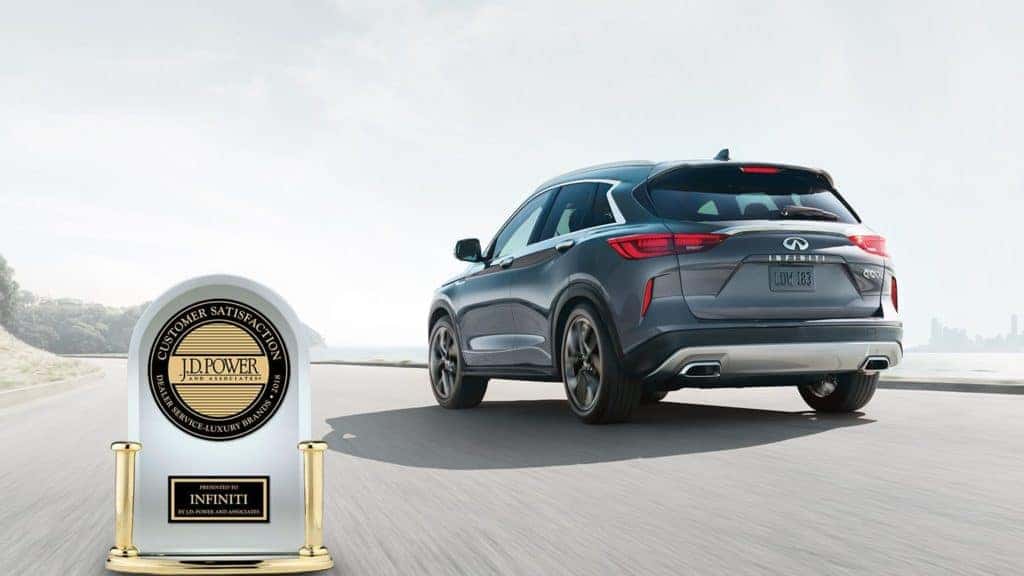 INFINITI's driver-centric and passenger minded focus doesn't just define how we build our cars, but also how we service them –and this prestigious award from J.D. Power is indication.
As part of a comprehensive study into customer satisfaction, J.D. Power determined that INFINITI ranked "Highest in Customer Satisfaction with Dealer Service among Luxury Brands". The study was based on responses from 74,021 owners and lessees of 2015 – 2017 model-year vehicles, and clearly shows that INFINITI's approach and dedication to service excellence stands out from the competition.