A Better Way is Here at Beaverton INFINITI!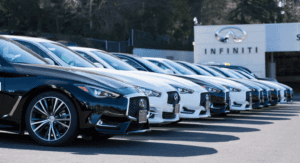 A better way is here at Beaverton INFINITI. Our dealership is uniquely designed to match the way our customers like to shop and buy. You'll work with one dedicated sales consultant from start to finish, and get one low price—our lowest—upfront, so there's never any back and forth. It's the way car buying should be: easy, fun, and with no surprises. This way, you won't have to worry about haggling or being passed off to multiple managers or finance people.
Here's what makes us different:
-From drive up to delivery, you'll only work with one person: an extremely helpful and knowledgeable sales consultant. You won't get handed off to multiple managers or even a finance person, which can save you hours of time.
-You'll get our lowest price upfront. No haggling, no back and forth. We'll show you our best offer first so there's no need to negotiate!
-We have a huge selection of new INFINITIs and pre-owned vehicles, so you're sure to find the perfect car for you.
-Our state-of-the-art facility is designed for your comfort, with plenty of seating and a relaxing atmosphere.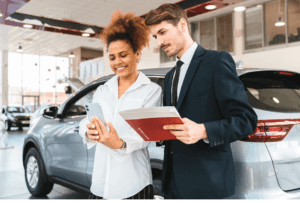 Why Beaverton INFINITI?
We offer a great selection of vehicles. Whether you're looking for a sedan, SUV, or crossover, we have something that will suit your needs. And with new models being released all the time, there's always something new to check out at Beaverton INFINITI.
We're committed to providing an outstanding customer experience. We know that buying a car is a big decision, and we want to make sure you're comfortable and confident with your purchase. That's why we offer test drives, as well as a no-pressure sales environment. We're here to answer your questions and help you find the perfect car for your needs.
Additionally, we have a state-of-the-art service center. Our skilled technicians are always on hand to keep your car running like new. And if you ever need repairs or maintenance, we'll get you in and out quickly so you can get back on the road.
We offer competitive, market based pricing on all of our used vehicles and promise no dealer markup on our new INFINITIs in stock. We know that you have a budget, and we'll work with you to find a car that fits your needs and your budget. We're also just a short drive from Portland, and we're easy to find. We offer ample parking and a convenient location, so you can come to see us even if you're short on time.
If you're looking for a new car and want to avoid the stressful haggling process, Beaverton INFINITI is the perfect place for you. With our low prices posted on every vehicle, you'll only work with one dedicated sales consultant from start to finish, making your car-buying experience simple and straightforward. Come see us today and see the Beaverton INFINITI difference!