What to Expect During the Lease Return Process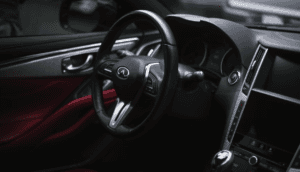 Leasing a car is a great way to get behind the wheel of a new vehicle without the hassle of buying. You don't have to worry about selling your old car or haggling over a price. When your lease is up, just return the car and walk away. It's that easy!
The lease return process at Beaverton INFINITI is simple and straightforward. Check out the steps below for a breakdown of what your lease return process will look like.
Steps For Returning Your INFINITI Lease
1. Schedule Your Pre-Return Lease Inspection
First off, before returning your lease, an impartial inspector will assess your INFINITI vehicle's condition free of charge. You will receive a report of chargeable wear-and-use if applicable.
2. Decide If You Want to Make Repairs
In order to avoid potential excess wear and use fees, you can make repairs on your leased vehicle prior to returning it. Consider consulting your insurance agent to determine the best course of action.
3. Make An Appointment With Beaverton INFINITI
Reach out to us at Beaverton INFINITI within 30 days of your lease-end with your decision to return or replace your lease. At this point, we recommend exploring our INFINITI lease and finance offers for exclusive savings on your next luxury vehicle.
4. Complete A Federal Odometer/Lease Termination Statement
Per federal and state laws, you must sign a disclosure of your vehicle's mileage, which we use to process the conclusion of your account.
5. Satisfy Any Lease Liability Fees/Charges
If applicable, we will send you an End-of-Lease liability statement four to six weeks after you return your INFINITI lease. This will detail any outstanding liabilities, including a disposition fee of up to $395. You may also receive subsequent bills regarding property tax, parking tickets, toll violations, etc.
6. Additional Charges That May Apply
If you exceed your mileage allowance, you will need to cover additional charges.
Now that you have a more clear vision of the lease return process, we encourage you to take a look at some of the lease offers we're promoting this month! These lease offers are some of the best in the market, and we want to make sure you have all the information you need to make the best decision for your needs. If you have any additional questions about the INFINITI lease return process or our current lease offers, please don't hesitate to reach out to us. We're always happy to help!